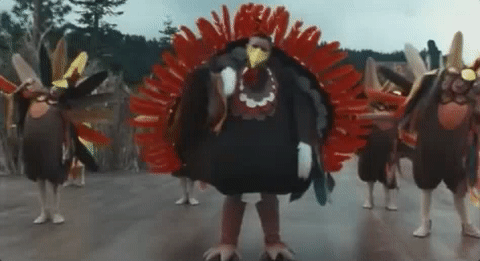 Beware, citizens of Britannia!

Two giant turkey nests have been spotted in the Britannian woodlands. One is reported to be in Felucca, and the other in Trammel, but their exact whereabouts are regrettably unknown.
Approaching the nests is unadvised, as giant turkeys are known for their territorial instinct and ferocious attacks. They are even rumored to wield magic!
King Gideon is dispatching the Royal Guard to take care of the nests as soon as possible. Until then, do not wander too far from the main roads!